WANTED! Coaching & Mentoring for Doctors
10 March 2014
Doctors need and want coaching and mentoring now more than ever.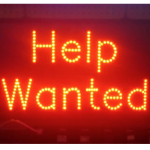 I've noticed a surge in interest recently. Not just for my own practice, but also through running group training sessions and working with other organisations. For example, last week I was at the Royal College of Radiologist looking through the submissions for their pilot project to run a national mentoring scheme by and for members. We've designed the project to be relatively small at first so have a limited number of places. But we were genuinely surprised and delighted by the volume (and quality) of people who wanted to help and be a part of the pilot by donating their time freely. This significant oversubscription and generosity of spirit tells me that Doctors recognize the need and unique benefits of coaching and mentoring now more than ever. And the RCR is not alone in 2014. I know that the Royal College of Physicians are also planning on setting up a mentoring scheme this year and the Faculty of Medical Leadership and Management (FMLM) are in the process of establishing a network of experienced coaches and mentors for their members, which I'm proud to be a part of.
So why the surge now?
Mentoring for Doctors has been long touted as a crucial part of on-going professional development and the key to developing clinical leadership skills. But we also know that in the past many Doctors have assumed that coaching & mentoring are for those in 'difficulty' and have tended to suppose it's not for them. We also know that the pervading culture of medicine requires Doctors to be resilient and 'just get on with it'. I think the current interest and need is because the pressure on Doctors is now so great, and the stakes are so high, that individuals are eager for help, now more than ever.
Where can you get the support you need?
Doctors in Training - Your Deanery might have a mentoring scheme.
Hospital Doctors - Your employing Trust might have it's own internal mentoring service.
General Practitioners - Your Local Medical Committee or CCG might have access to networks.
All - Look to your Royal College or Faculty and see if they have a scheme. Academy of Royal Colleges.
All - Take a look at the NHS Leadership Academy website and see what's on offer.
All - Click here to see what the FMLM are up to.
Read more 
here
 about the benefits of developing non-clinical skills. If you would like to talk over Coaching & Mentoring for Doctors call me on 0754 0593476 or email me at alexishutson@yahoo.com