Boost your mentoring skills in 2015
05 January 2015
Recently I had the pleasure of reading Julie Starr's latest book and then interviewing her about it.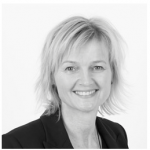 I reviewed
The Mentoring Manual: Your Step Step-By-Step Guide to Being a Better Mentor
 for the book club of the Faculty of Medical Leadership and Management.
You can access the Book Review HERE and the Interview HERE.
However experienced you are at mentoring, it is critical to stay fresh and keep developing your skills. This book helps you do that and makes sure that you stay focused on doing the basics brilliantly. It's important to remember this as a clinician when you are really busy, and distracted by work pressures.
What book/s have influenced your mentoring approach as clinician? Reply below.