Revisiting Resilience in Leicestershire
30 January 2017
Strengthening Resilience for GPs and Practice Managers
Myself and Louise Kiteley of Coaching Innovations are running our annual one-day interactive and practical session called Take Time Out – building resilience, managing change and working differently. 
There are a  few spaces remaining 
9th February 2017 (9.30am - 4.30pm)
and it is open to any LLR GPs or Practice Managers. Come and think about: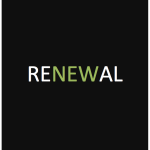 - How you can improve & manage the impact of change & work pressures on     you and others.
- How language supports the motivation of yourself and others.
- A current workplace issue and how to deal with it effectively.
- Take away ideas to keep you going
To see the programme for the day CLICK HERE and details for booking
To see previous blogs on this subject: